It's coming up to that time of the year … my kiddo's birthday! I LOVE throwing birthday party ( a lot!) but I think its good to do every couple of years in a big bad way. Since this year is kinda a low key birthday (bowling) & I am eagerly anticipating my kids return I thought I would show you what I think is one cooooooool Mario themed birthday party I did for year 7. Who knows, maybe it will give you some good ideas for your own kiddos Mario birthday!
FOOD TABLE

First and formost, the best thing about our party was probably the food table… and not just for the eats
This is the  food table in its entirity. You can see our imitation Mario pipes & cool mario world like hill background. We also splurged on some statues (also birthday presents) and paired it with some basic red & white tableclothes & red/white paper straws. The pipes are painted fabric/fabric glass tubes if you are interested.


Some detail shots for those who dig that kinda thing. Also notice the fun Ba Bombs.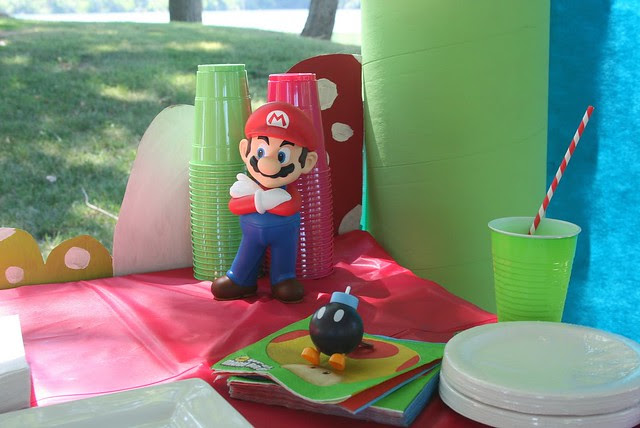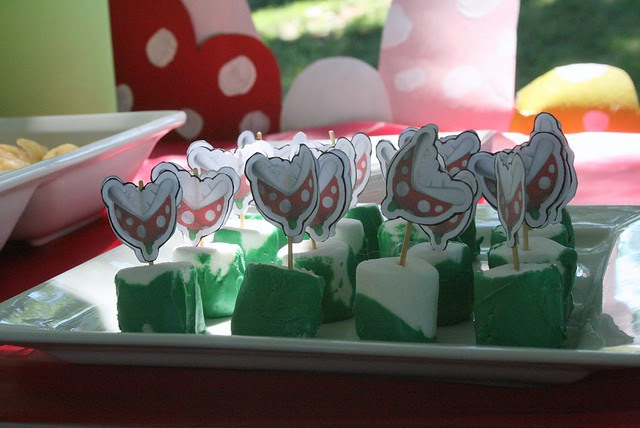 I tried to think of fun mario themed foods and dipped marshmellow piranas & star cookies are what I went with. Otherwise it was pizza all the way just like in the 90's show!
DECOR
We had the party at a local park that has walking trails, a nearby park, and a lake for a breeze! The colors broke down to
Red = Mario
Pink = Princess
Green = Luigi
White/Black for emphasis.
As a feature wall I strung up on yarn pictures from my 365Days project of the kid & layed out the scrapbooks from the past few years.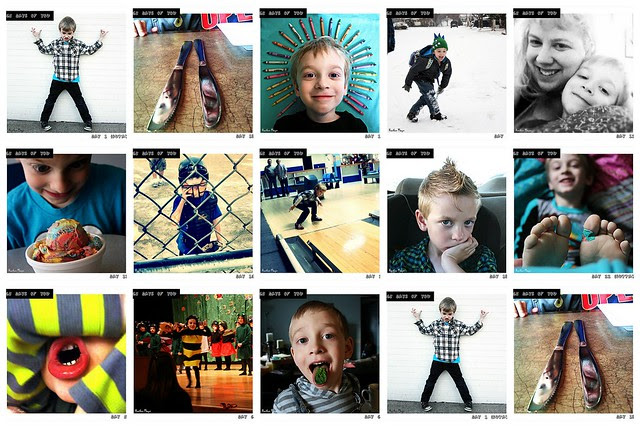 Here are a few of my favorite pictures from the set.
DRESSING UP

A custom shirt for the lil guy & a pink mustache for moi!
GIFT BAGS
For gift bags we made custom hats for all the kiddos in our color varieties. We made them out of felt and they were a HIT!
Also, some (stiff) felt mustaches on a stick & mario themed fruit snacks.
PHOTO BOOTH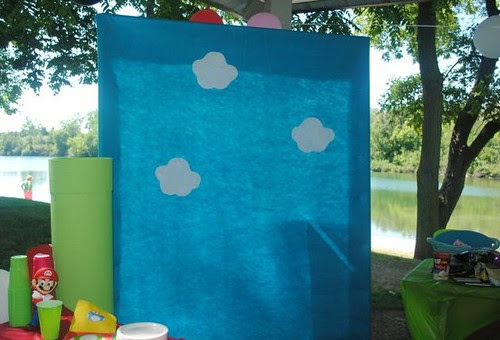 The photobooth is one of my favorite creations. We made it with tubing and quick cement in buckets… of course not many people used it … BOO!
We had fun though
Activity & GAMES
Yoshi Egg Race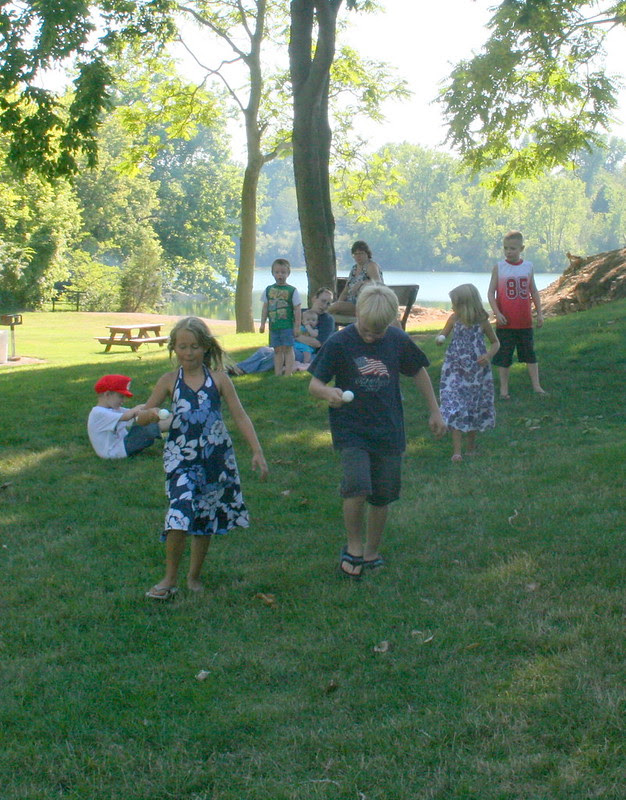 Whip up some hard boiled eggs and paint green dots on them — voila! I am thinking an even better idea would be plastic eggs with stickers but it was the wrong season for me.
 Coloring Contest
There is always a point in the party where its best for the kids ( & grown ups) to SETTLE a little and maybe do a quiet activity… Insert coloring contest here!
Sand Box Coins
Paint a cardboard box yellow with a white question mark… fill with sand… hid special coins for prizes…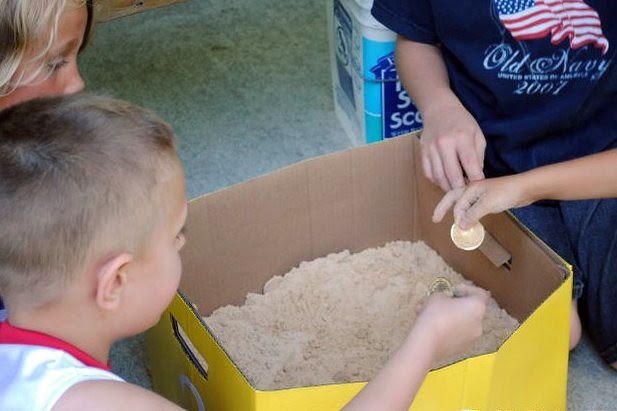 Anyways, that's it for this party! Let me know your thoughts and if you can use any of the ideas in the comments! Also, what is your favorite party DIY? 
*NOTE* This post is part of previously published post that was lost in the data wipe, so the original post date and original comments may not be available. Please enjoy!